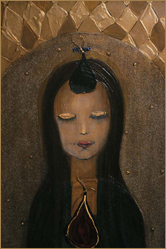 Pioneer Spirit inspiring our winemaking...
Karmère's roots are steeped in the U.S. West's agricultural history. Karmère's 89 bare acres were purchased in 1995 from the sale of Marilyn's share of her family farm, "J Lazy H Ranch," her parent's potato, grain, and sporadic cattle farming operation in Southeastern Idaho (Teton and Madison Counties). Marilyn is the fourth generation of farmers (both paternal and maternal) who originally homesteaded in the American West as Mormon pioneers.
Marilyn as an attorney and Todd as an optometrist assumed they would be growers of grapes as this land was purchased under an IRS 1031 Real Property Like Kind Exchange. This was their first planting of grapes and they were excited to become growers never dreaming there would be a winery. It all changed in 2000 when Sutter Home decided to not renew their evergreen contracts with many growers in the Shenandoah Valley.